Dakota Steak House
Milford CT Restaurant
The Dakota Restaurant is a great place to eat and very popular.
Every time we pass this restaurant their parking lot is full of cars.
Make Reservations.
Dakota Steak House - 1651 Boston Post Rd Milford, CT 06460 (203) 882-1234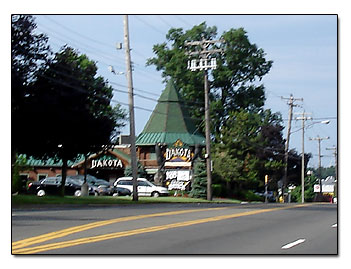 The sign says they are open on Saturday at 1 pm and they have a Sunday Brunch.
Reservations are recommended for the Sunday Brunch. They have a lot of parties that come in.
---