Baracuda Restaurant Roadside Diner
Gulf Beach Milford CT
Where's a great place to get something to eat and very scenic.
Try the Baracuda Roadside Restaurant.
It's a small snack shop located at Gulf Beach on Gulf Road in Milford,
While we were zooming around looking for restaurants, we stopped here to get some breakfast.
We got an egg, sausage, and cheese sandwich, sat at their cute patio tables and checked out all the scenic views.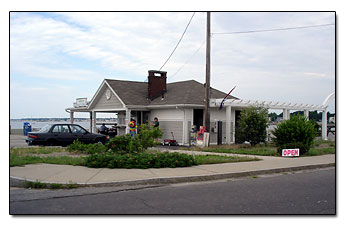 Salboats were coming out through a channel, and people were walking and reading at Gulf Beach, and we could even see Charles Island. I would rather go here for breakfast than Dunkin Donuts! The prices are very comparable, and the food is better. Of course they have a full menu for lunch, sandwiches, fries, and other great food too.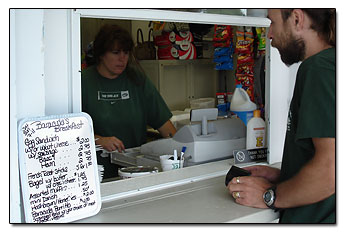 Directions:
Accessed by Hwy. 162 (New Haven Ave.) Follow Gulf Street all the way down. You'll go past Gulf Beach. Keep going straight and you'll see it on the left.
Baracuda Shoreline Restaurant - Located at Gulf Beach on Gulf Road, Milford CT
---